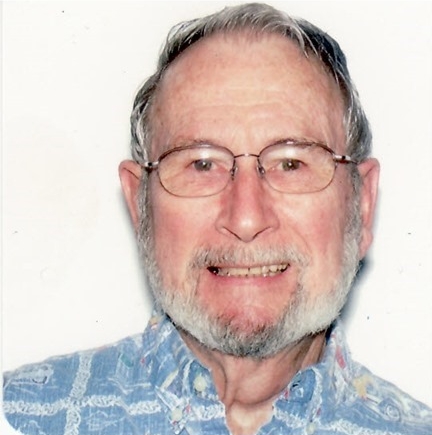 At California State University, Herb Williams attained Master's Degrees in both secondary education and English, along with a teaching credential which he put to use for 32 years, teaching English, psychology and advanced composition at Montebello High School near East Los Angeles.
The advanced composition classes (three regular and two honors) were always full. With a class load of 175 students, (many un-advanced), per day, Herb had to devise a way of teaching writing without giving up his life to correcting papers. His plan, as printed in his booklet, Easy Writing Across the Curriculum or Anywhere Else, was to teach writing as a process, rather than as a product, through a procedure for shaping ideas, and working with words to allow for individual growth while providing group work, developing confidence, acknowledging accomplishments, and making writing more satisfying and less painful.
After he retired, Herb was asked to return to MHS as a writing consultant to provide all teachers with a process to instill writing across the curriculum. Through two faculty professional development sessions, 210 hours of in-class student writing sessions, in which 1,020 students went through the four-step writing process of pre-writing, sharing, revising, and editing in subjects that included art, industrial arts, language, mathematics,music, social studies, and special education.
For over fifteen years, Herb wrote a humor column, titled "Life and Times," published in three different newspapers. He is the author of three memoirs, North to Alaska with a No-Account Cat, Only the Faces Change—A High School Odyssey, and Where the Crown, Kilt and Shamrock Take You (England and Wales, Scotland, and Ireland).
Herb lives in Redlands, California with his wife Sharon.
| | | | |
| --- | --- | --- | --- |
| | | | |