We meet monthly, every 4th Saturday – except December

Our next meeting is Saturday, May 25, 2019

Our meetings are held in the Ovitt Family Community Library in Ontario, California, at 10:10 am – until noon.
215 E. C Street Ontario, CA 91764 Tel (909) 395-2004
What to Expect at Our Next Meeting
Saturday, May 25, 2019 – Yi Shun Lai
Platform for Writers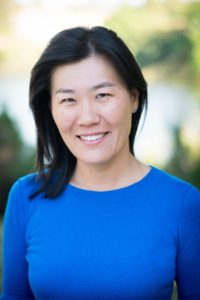 What's a platform? Loosely speaking, it's how your existing network can help you to sell books. This class will help you to identify what your platform is–and we'll work together to create concrete steps on building your platform, as well. If you're working on a project, please come prepared to tell us what it is. This class will also cover aspects of social media.
Yi Shun Lai is co-publisher and fiction editor for the Tahoma Literary Review, a thrice-annual literary magazine. Her column "From the Front Lines" appears in The Writer magazine monthly, and her debut novel, Not a Self-Help Book: the Misadventures of Marty Wu, has been in its fourth printing forever.
Freelance Writing and Editing: http://thegooddirt.org/.

Saturday, June 22, 2019 – Jo Scott-Coe
A Writer's Lonely Instincts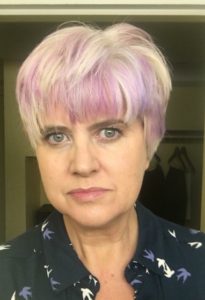 Jo Scott-Coe will talk about the challenges of excavating and documenting new literary history inside sensational narratives that have been told and retold many times. She will discuss specific problems, dilemmas, techniques, and opportunities for writer-researchers and will also explore the advantages of the essay as an exploratory form.
Jo Scott-Coe is the author of two nonfiction books: Teacher at Point Blank, a memoir in essays, and MASS: A Sniper, a Father, and a Priest, a first-time exploration of the relationship between the University of Texas at Austin Sniper of 1966 and his priest mentor, Rev. Joseph Leduc—a priest subsequently named as "credibly accused" of abusing children. Scott-Coe's work has been published widely in venues including American Studies Journal, Tahoma Literary Review, Talking Writing, Catapult, Salon, River Teeth, Ninth Letter, and Fourth Genre. She is an associate professor of English at Riverside City College, where she was named 57th Distinguished Faculty Lecturer in part for her work on the epistolary history of Kathy Leissner Whitman. Scott-Coe also facilitates community writing workshops for the Inlandia Institute. Find her on Twitter @joscottcoe on FB @teacheratpointblank and on the Web at http://joscottcoe.com/.
Read more here: "Priest Named on Molestation List Was Texas Sniper's Scoutmaster, Friend, and Confidant"
And here: "Listening to Kathy"
And here: "The Communion of Saints"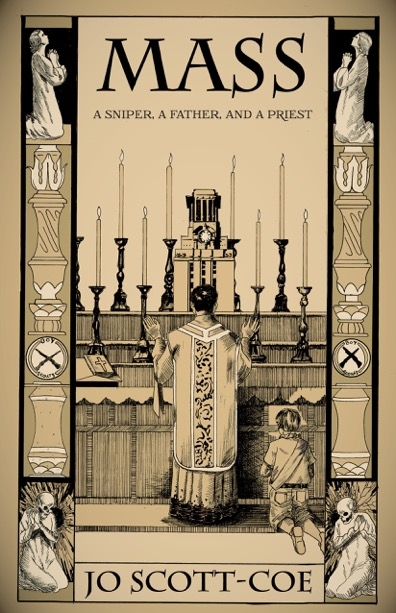 ---
---

Some of Our Previous Speakers & Events

Saturday, April 27, 2019 – David Putnam
Dave On Writing, How to write by the numbers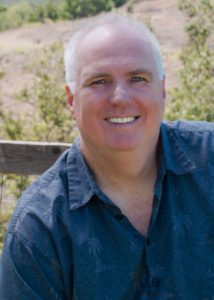 Best-selling author David Putnam comes from a family of law enforcement and always wanted to be a cop. During his career, he did it all: worked in narcotics, served on FBI-sponsored violent crimes teams, and was cross-sworn as a US Marshall, pursuing murder suspects and bank robbers in Arizona, Nevada, and California. Putnam did three tours on the San Bernardino County Sheriff's SWAT team, executing dynamic entries, hostage rescues, and serving as team sniper. He has also worked in criminal intelligence and internal affairs and has supervised corrections, patrol, and a detective bureau. In Hawaii, Putnam worked as Special Agent for the Attorney General investigating smuggling and white-collar crimes. Putnam's Bruno Johnson series hit the Publisher Market Place Best sellers list and the top number one spots on Amazon in mystery, crime and suspense. His sixth Bruno Johnson book, The Reckless came out February 5, 2019. The publisher has picked up his seventh, The Heartless due out February of 2020.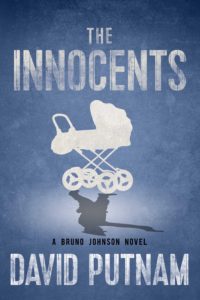 Saturday, March 23, 2019 – Michele Barard
Developing Your Marketing Plan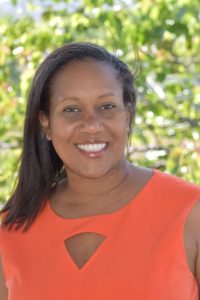 Michele Barard, a graduate of Agnes Scott College, has experience as a software trainer, graphic designer, editor, writer, and a business coach. She founded Urban Book Editor in 2012 to help writers of all genres create their best work. Ms. Barard also hosts a podcast, Somewhere in the Middle with Michele Barard, which features business leaders and authors who share their journeys to inspire others. She currently resides in Inland Empire where she writes, edits, and provides coaching to her clients. Learn more about Michele Barard at www.MicheleBarard.com or www.UrbanBookEditor.com.
Saturday, February 23, 2019 – Tina Ruvalcaba
Learning the In's and Out's of the Current Publishing Industry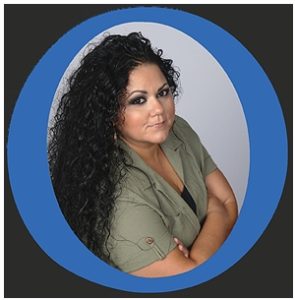 So much has changed in the publishing industry over the last 15 years that it is hard to keep up! What used to be reserved for a select, talented few (publication) is now available to literally everybody. With that freedom comes more choices than ever before about the means to that end. But so many options bring their own lists of questions. Which path to publication should you avoid? Which should you pursue? There's no clear-cut answer; all the choices come with their set of advantages and disadvantages. The path that is best for you might be absolutely wrong for your friend or colleague.

Drawing upon her thirteen years of experience at a #1-rated self-publishing company (according to Top Consumer Reviews), Tina Ruvalcaba will identify the main pros and cons of the five main paths to publication:

Traditional Publication
Independent Printing
Hybrid Publication
Full-Service Self-Publication
Freemium Self-Publication
Through her years as an Author Representative, Title Production Supervisor, Publishing Consultant, and Lead Publishing Consultant at Outskirts Press, Tina has helped thousands of authors publish thousands of books of all genres and types, including:

Children's Books
Fiction
Non-Fiction
Biography/Memoir
Poetry
Many of the books she has helped publish have gone on to win awards. You can see examples of these award-winning books, and many examples from the categories above, on her page at: https://outskirtspress.com/rwd/tina.html.

Saturday, January 26, 2019 – Annual Author Panel
A few members in the California Writers Club (Inland Empire Branch) finished their manuscripts and got their books published last year. To celebrate their success we have invited them to participate in our annual author panel. You are welcome to join us and listen as they discuss trends in publishing and share their information, tips and challenges. Here are this year's panelists:
ML Spencer published
Darkfall
, a fantasy rated in the top #100 kindle list, as well as, a release of
The Complete Rhenwars Saga
.
Scott Skipper published
Gravity Waves
, fourth book in his Sci-Fi series.
Our travel writer Herb Williams published
Echoes from Down Under
.
Ken DeCroo released
Becoming Human
, one of two suspense filled, sci-fi thrillers.
SJ White wrote
three romance novels
in 2018! They are
Borrowed Time
,
Chasing the Sun
, and
Scandalous
.
How did they get the work done? Learn all about it. Ask questions. Free and open to the public. January 26th at the Ovitt family Library, 10 am. Ontario, California.

Saturday, November 24, 2018 – Marj Charlier

Self-Publishing Like a Professional

All self-published authors know how difficult it is to get their books accepted by libraries and bookstores. Sometimes it's our own fault: A book that doesn't meet the publishing industry's standards has little chance of getting past the gatekeepers and into the hands of readers.

Using the Independent Book Publishers Assn.'s new "Industry Standards Checklist for a Professionally Published Book" as a guideline, Marj Charlier will discuss how to create a self-published book that's indistinguishable from any produced by one of the "Big Five" New York and European publishers. She will explain what buyers expect to find in a professionally published book, from metadata to cover design to interior formatting, and how you can deliver one – whether you do it yourself or hire consultants or subsidy publishers to make your book for you.

Over the past decade, Marj Charlier has gone from self-publishing her first novel to leading workshops on self-publishing in California and the Midwest, decoding for hundreds of new authors the arcane vocabulary and standards of the publishing industry. At Sunacumen Press, a hybrid publisher and member of the IBPA, she manages metadata, editing, cover design, formatting, and distribution for her authors.

Marj Charlier grew up in Iowa and wrote her first novella, the "Authorized Autobiography of Queenie, the Dog," in the third grade. After twenty years in journalism, including a dozen as a staff reporter at the Wall Street Journal, and twenty years in corporate finance, she finished her first novel in 2013. Since then, she has published nine more of her own novels about and for women and is writing her eleventh. Her inspirational and aspirational protagonists range from high-end escorts to Iowa librarians and sixth-century nuns.

In 2016, she started Sunacumen Press, a hybrid publisher, to help writers in Southern California and the Midwest create professionally published books. She is a board member of the Palm Springs branch of Pen Women, the Diamond Valley Writers Guild, and the publications board of Inlandia Institute; and a member of the Independent Book Publishers Association. She has been named to the IPBA Advocacy Committee starting in 2019. She teaches self-financed publishing, fiction and memoir writing for Inlandia and at public libraries around Southern California and the Midwest.

Marj's Links:
Sunacumen Press
Her Amazon Author Page
Her Website

Saturday October 27, 2018 – Kathryn Atkins

The Challenge and Joy of Finishing

In this motivational presentation, author and freelance business writer Kathryn Atkins reviews the many reasons that people have trouble finishing their work. As writers, we have a host of opportunities to do everything except finishing/shipping/publishing, even if it's something like sending your work to the SocalWritersShowcase.com website. In today's world, distractions lend easy excuses, but the underlying causes for not finishing run deeper. During the presentation, the Inland Empire CWC members and their visitors will be taught what presents the most significant problems and will be given time and a free workbook in which to list their challenges and ways to overcome them.

Kathryn Atkins is a 2011 Jack London Award winner, a two-term past president of CWC Long Beach, and the alternate representative to the CWC Central Board. She has a BS in Marketing and an MBA from UC Berkeley and is the secretary of the Board of Directors for the Women's Business Council, Long Beach Chamber of Commerce. Professional: Kathryn is a freelance business writer and owner of Writing World, LLC, founded in 2004. She has been published online and has authored two books: 10 Reasons to Hire a Professional Writer and Giving My Self to the Wind, a literary collection. Personal: Kathryn dances flamenco, plays piano, and enjoys yoga and reading. She is working on a speculative science fiction novel.

Kathryn's Links:
Her Website
Her Facebook Author Page
Her Facebook Professional Page
On LinkedIn
On Twitter

Kathryn's Book: Giving My Self to the Wind
On amazon.com
On goodreads.com
On Barnes & Noble
At outskirtspress.com

Saturday September 22, 2018 – Writers Mixer

There is no featured speaker this weekend, we are the speakers! We will introduce ourselves, our writing projects, questions, challenges, and successes. Bring a few of your best tips too (classes, websites or connections).

Announcing Our Fall Retreat

Saturday, September 15, 2018

What's Your Story And How To Find It – Featuring Michael D. McCarty


Once upon a time I had writers block. For about twenty years I couldn't write much more than a sentence or two without both mental and physical anguish. There were three elements that helped vanquish the block: Journaling, storytelling and writing tips from the universe. I've been a professional storyteller for over twenty-five years. For the last four years I've been teaching a STORY CREATION WORKSHOP in ten California prisons as part of the ARTS IN CORRECTIONS PROGRAM. Many of my students have found their writing groove and overcome the fear of writing. As for me, I've written articles, stories and a soon to be published book.

Michael D. McCarty's webpage: http://www.havemouthwillrunit.com/



Click on the above flyer for a full-size version

Saturday August 25, 2018 – Mark Givens

The Continuing Evolution of Traditional Publishing Models

What does traditional publishing look like in today's marketplace? How has the business changed and what practices have been retained? How does a writer interact with the modern publishing world? Where does one start?
We will explore the role of the independent publisher, how access to the means of production have shaped the industry, and how to navigate traditional paths and alternative avenues across the modern literary landscape.

Mark Givens is the owner of Pelekinesis, a local publishing company, which began in 2011 and now has 40 titles in the catalog.

In addition to his literary pursuits, he designs album covers, posters, and packaging for music artists and is the art director for Shrimper Records. Mark has been writing computer code and designing websites for over 20 years and harbors a deep love of layout, design, typography, art, and technology.

Mark has written one children's book, A Circle of Birds, hundreds of songs, and the essay Observational Analysis and Artistic Intent. His humorous articles from MungBeing have been compiled in two volumes: Things I've Learned About Babies and the follow-up Things I've Learned About Children.

Saturday June 23, 2018 – Christina Hamlett

STAGE, PAGE OR CINEMA: How To Choose the Right Vehicle To Deliver Your Story

Description: Oftentimes when authors struggle to develop a new plot–and blame writer's block for their lack of progress–it's because they've chosen the wrong platform for their storytelling. Should your idea be a short story or a full-length novel? Should the dialogue be delivered by actors in a live performance on stage? Is there enough action to fit the silver screen? Bring your questions and be prepared to hear answers that will help you make the right decision from the get-go.

Former actress and theatre director Christina Hamlett is an award-winning author whose credits to date include 38 books, 166 stage plays, 5 optioned feature films, and hundreds of articles and interviews that appear online and in trade publications worldwide. Along with being editor of a Southern California lifestyle magazine, she is a script consultant for stage and screen as well as a professional ghostwriter.

For more information please visit her website: www.authorhamlett.com


Saturday May 26, 2018 – Linda Sherman-Nurick

I Walked into an Indie Bookstore…and the Selection was
DIFFERENT!: The Beautiful and Painful Process of Choosing Our Books

Linda opened Cellar Door Bookstore in October 2012. From 2000-2012 she worked part-time at Riverside Community College and Norco College while being a single parent to two amazing kids, Samantha and David. From 1984-1992 she was a full-time English professor at RCC, and was fortunate to work with wonderful students and staff to start the Puente Project, Muse, and teach hundreds of students the power of writing. She has a Bachelor's Degree in English from Cal State San Bernardino and a Master's in the Theory of Composition, also from Cal State. She lives with her dog, Nya, and two elderly cats in Riverside.

For more information please visit her website: http://theievoice.com/the-bookseller-linda-sherman-nurick/

Saturday April 28, 2018 – Cherie Kephart

"Healing Through Writing Memoir"

Writing a memoir is about making a connection with readers, but also about healing. By crafting a memoir, we learn how our experiences have shaped us, and we share this wisdom with our readers. Memoir writing then becomes a healing experience that is a shared discovery. In this workshop, we will explore the practical process of writing memoir and how this process can heal us through the use of specific techniques and writing exercises, and by understanding the bigger picture and restorative effects that writing a memoir can have. There is not one way to write a memoir, or one way to heal. There are multiple paths. We will examine those differences and how you can find the one that is right for you.

A writer, editor, and poet, Cherie Kephart holds an M.A. in Medical and Cultural Anthropology, and has worked for many years as a scientific and technical writer. Her memoir, A Few Minor Adjustments, was the winner in the Autobiography: Female Inspirational/Motivational category at the 2017 Bookvana Awards and the Best Unpublished Memoir Award winner at the 2017 San Diego Book Awards. It was also featured in the 2017 San Diego Annual Memoir Showcase and has been performed onstage at the Horton Grand Theater. Kephart's essays, stories, and poems have been featured in The San Diego Writers Ink Anthology, The San Diego Poetry Annual, the Oceanside Literary Art Walk, the Wild Lemon Project, and the Magee Park Poets Anthology. Kephart resides in San Diego and has been celebrated for her holistic approach to healing and her willingness to examine her life lessons in her writing.

For more information please visit her website: https://cheriekephart.com/

Saturday March 24, 2018 – Eleonora Borisovna Kantemir

"Myths and Realities of a Writer's World"

Princess Eleonora Borisovna Kantemir, author of Iron Blood – 300 Years of the Dmitri Kantemir Dynasty, will give a presentation of her personal journey in becoming an accomplished global novelist. From 12 years of extensive research, to writing, finding a publisher and promotion, her narration will explore the 'Myths and Realities of a Writer's World.'

Eleonora Borisovna Kantemir is the direct descendant of Prince Dmitri Kantemir, Prince of Moldavia, Prince of the Russian Empire, Prince of the Holy Roman Empire, and Imperial Chancellor to Peter the Great. Her family's refugee status in the United States compelled her father to stimulate multi-culture awareness, particularly of his time in Russia. After growing up in Connecticut and working as a flight attendant out of Iceland and New York, Eleonora eventually settled in Los Angeles, where she began the arduous endeavor of researching her family's past. In time, she visited their former estate in Moscow, found her long lost sister in Azerbaijan, and was informed as to why the Kantemirs had been the target of intelligence operatives. Through this, she learned that her own true identity was that of a Princess: Princess (Her Serene Highness) Eleonora Borisovna Kantemir

Princess Kantemir will have her autographed books available for purchase after the presentation along with a photo opportunity.

For more information please visit her website: www.ironblood-thedmitrikantemirlegacy.com.

Saturday February 24, 2018 – Mathieu Cailler

"From Conception to publication: Top Ten Tips for Writers"


We are honored to host a local writer whose writing is versatile and who has figured out different ways to get his works published. We will have a lecture about writing, a reading, and time for Q&A about publishing poetry, prose, short fiction, anthologies. Bring your questions!

Mathieu Cailler's poetry and prose have been widely featured in numerous national and international publications, including the Los Angeles Times and The Saturday Evening Post. A graduate of the Vermont College of Fine Arts, he is the recipient of a Short Story America Prize for Short Fiction and a Shakespeare Award for Poetry. He is the author of Clotheslines (Red Bird Press), Shhh (ELJ Publications), and Loss Angeles (Short Story America Press), which has been honored by the Hollywood, New York, London, Paris, Best Book, and International Book Awards. His newest book, May I Have This Dance? (About Editions), was named poetry winner of the New England Book Festival.

Saturday October 28, 2017 – Judith Favor

"Discovery Writing: Tending the Writer's Soul and Body"


To safely tend body, soul, heart and mind, join your CWC peers on Saturday, October 28, 2017 to explore varied ways of expressing your self on the page. Hidden strengths may come to light through a lively combination of writing prompts, meditative practices and timed one-minute interactions with a partner. Bring pen, notebook, energy and curiosity as we gather to reflect and write together for ninety minutes, engaging all four intelligences.

This Discovery Writing session will be under the leadership of Judith Favor, a seasoned spiritual guide, teacher and published author. She learned depth soul-work from Dr. Ira Progoff's Intensive Journal process, earned an M.A. in Counseling and an M.Div., served as pastor of United Church of Christ congregations in San Francisco, and completed a Spiritual Guidance certificate at Shalem Institute. Now semi-retired from ministry, she has been guiding people in the art of contemplative writing since the 1970s. She has given presentations at Mount San Antonio College, Claremont Library, Wellness Works, Stillpoint and Poets & Writers Inc., plus Ghost Ranch Retreat and Education Center in New Mexico.

Judith Favor is the author of The Beacons of Larkin Street (2017), Silent Voices (2014), The Edgefielders (2013), A Spiritual Guide to Sabbath Economics (2008) and Spirit Awakening: A Book of Practices (1988). She has also published countless journal articles and book reviews.


Visit Judith Favor's Website here: http://judithfavor.com/

Saturday September 23, 2017 – Assunta Thompson

"The Devil is in the Details"

Assunta Thompson will talk about how to get published using the Literary Review as an example. The time is now. CWC members may submit one or two pieces, published or unpublished, beginning September 1 though Nov 30 for the 2018 issue of the CWC Literary Review. Submission guidelines are here; http://calwriters.org/publications/#submit.

Assunta has been honored by publication two years in a row, in the California Writers Club Annual Literary Review: 2016 Early Indoctrination into Science (Silence), and 2017 A Labor Day In 1992. A retired Public Health Nurse, a mom, a grandmother, and a survivor of life on many levels, Assunta uses writing as a way to process her journey. Her adult life has been greatly enriched by hosting visitors from all over the world in her own home for the past 32 years. She is a world traveler as well, having discovered the joy of seeing the USA from her sleeper-car train window, among many other unique adventures. Assunta hosts (the late Wanda Wolfs original) Writers Circle, in recent years in her own home in Riverside, CA. She gives the credit for all of her triumphs, talents and accomplishments to her Lord and savior, Jesus Christ.

Visit Assunta Maria's Website here: assuntamaria.wordpress.com

Saturday August 26, 2017 – Carolyn Howard-Johnson

"How to Keep Your Book Alive Using Free Reviews"

I am very pleased to announce that our guest speaker is Carolyn Howard-Johnson, author of "The Frugal Editor" She will discuss "How to Keep Your Book Alive Using Free Reviews" as part of the celebration of her latest release "How to Get Great Book Reviews Frugally and Ethically".

Best known as The Frugal Book Promoter, Carolyn Howard-Johnson is also a fiction writer, a poet, and editor. She has been the staff writer for the Salt Lake Tribune–"A Great Pulitzer Prize Winning Newspaper"–writing features for the society page and a column under the name Debra Paige. Later, in New York, she was an editorial assistant at Good Housekeeping Magazine. She worked as a consultant for the Oak Park Press in the Chicago area.

Ms Howard-Johnson studied at University of Utah, graduated from USC (University of Southern California) and did postgraduate work in writing at UCLA. She was an instructor for UCLA Extension Writers' Program.

Find more information at:
www.sharingwithwriters.blogspot.com
www.HowToDoItFrugally.com

Saturday June 24, "Improving Viewpoint in Your Stories"

Mike is a monthly contributor to Fresh Ink magazine. He is entertaining, and technical. He will share information and examples for advanced writing techniques. Mike attended Cal State-Long Beach in the 1970s, where he earned degrees in business administration and creative writing. After graduation, he published several short stories and poems in literary journals and magazines before beginning a five-year newspaper career in San Bernardino county. In 1985, Mike began freelancing personality profiles, news and travel articles to magazines and is the author of more than 750 published stories and articles.

In 1986, he began the Writer's Review critique service, offering help to aspiring writers of fiction, non-fiction and screenplays. He is the former editor of Dream Merchant magazine, and has taught fiction and non-fiction writing in the extension programs at UC- Riverside, Bakersfield College, and Cal State San Bernardino. He currently teaches classes online through Writer's Review. Mike is also the author of The Writer's Edge, a collection of his articles about writing, and The Night Shanghai, a modern fantasy novel written with his brother, Tom.

The Night Shanghai on Amazon
Mike's Website

---

Saturday May 27, "Transition of a Butterfly"

Dr. Saniyyah Maya will discuss her experience as a writer, and the publication of her fiction novel "Transition of a Butterfly." She has also published theoretical work called "Identifying and Breaking the Cycle." A central theme in all her works is how generational cycles can have an affect on an individuals life, even when they do not realize it.

Dr. Mayo has a BA in Criminal Justice, Masters in Clinical Psychology, and a PhD in Humanities. She has organized motivational events such as women empowerment seminars, Women Network campaigns, and an on-line talk show. She is currently creating workshops that focus on individuals finding their passion so that they may pursue their purpose. She inspires many with her gift of provoking thought to change lives.

Saturday April 29, Writers Luncheon & 1st Page Critique

Susan O'Connell presents: The Wild Side of the Old West

A spicy mixture of poetry, memoir and theater. $20 non-members, $10 members. Lunch included Starts at 11:30 am. 727 Harrison Ave, Claremont (Friends Meeting House).

This year, I have booked an actress, poet, historical memoirist, Susan O'Connell. This continues our exploration of the unusual things that can happen to you when you start to write. This will be entertaining, please bring a non-writing friend (1 free guest per member) Members pay $10, or you can split the cost. This is a luncheon, members are asked to bring cookies, cakes, little desserts, water or fruit juice.

Susan's family roots are firmly planted in the west. Her great-great Grandmother, Emelia Ann Earp, was cousin to Wyatt himself. She has always had a connection with the Earp's, Buchanan's and O'Connells who came before her, through their stories, lives and memories. O'Connell writes about the ladies of the evening in poetry and in a one person play.

"Our Old West heroes may all be Men, but this fact I can attest, It was the ladies good and bad, who tamed the men who tamed the West"

Saturday April 22, 2017.

Scott MacDonald, How to Successfully Self-Publish in Multiple Countries

Marketing a book in different countries can be challenging, but it can also potentially expand the readership for a book. In this workshop, participants will learn the ins and outs of publishing books in multiple countries with distinct markets.

The presentation will cover such topics as:

Whether to use multiple or a single ISBN
Trademark issues
Whether to choose one or multiple publishers
Fulfillment in different places when laws and tariffs affect book imports
Language differences
How to handle different deadlines for printing, distribution, and release dates
The power of bookstores v.s. Internet distribution in different countries
Cultural differences and sensitivities
Different book sizes and formats
Different media channels and access strategies and consultants
Social media in multiple countries

The participants will leave the presentation with a greater understanding of the specific challenges and issues related to multi-country publishing and distribution; strategies to identify foreign publishers, distributors, and book marketing consultants; and solutions that will help them to successfully market their books.

Scott MacDonald is the author of the award-winning business memoir, Saving Investa: How an Ex-factory Worker Helped Save One of Australia's Iconic Companies. A former Chairman and CEO of Investa Property Group, MacDonald has worked in the real estate industry for more than 40 years, serving as Chief Executive Officer or President of five operating companies. He has developed specialized expertise in corporate management and leadership, as well as formulating and executing corporate repositioning. MacDonald also is the founder of MacDonaldscholars.com, a program for universities that raises money and awards scholarships to needy students. Scott holds a B.A. in Political Science from Indiana University and an M.A.in City and Regional Planning from the University of North Carolina. He currently resides in Del Mar, California.

Saturday, March 25th. Shelia James on How to Write Memoir for Stage

The Beautiful Mess of Being Human
"Writing memoir is activism at its most personal and profound. Bearing witness to our lives, choosing to see and name what is, or was, true for us, and being unapologetic for the life we have lived takes courage. By virtue of our willingness to be honest, we become more trustworthy, first to ourselves and then in relationship to others. When we own our trustworthiness, we have the confidence to show up more for others and for the world at large. Many of us write lots of pages, in journals, at our computers, on scraps of paper. Those private words are a good start. And yet, perhaps there is another edge to explore…"

Shelia James has a passion for the art of writing for the stage stems from her belief in community-building, needed now more than ever. She writes to bust through the illusion that we are separate individuals having experiences unique to ourselves. She believes that by cultivating compassion for one's own life, we are better equipped to meet others without fear.

Writing memoir and performing it is at once liberating, terrifying, fun, and an exercise in deep conversation between the writer, the performer and the audience. Do you write to create dramatic performances or presentations? Join us as Sheila James discusses how she went from an idea, to memoir, to writing monologues and performing on the stage.

An attorney, divorce mediator and disability rights activist for the past 35 years, Sheila began writing memoir with Natalie Goldberg in Taos in 2007 but it was in 2011, at a time of big life changes, that she began pursuing her creative expression as a writer and performer in earnest. Sheila began writing monologues and winning competitions in 2011 and went on to study solo performance and autobiographical writing with some of the best teachers in the solo show world. In 2014 she premiered her one-woman play, "This Being Human" performing at the Whitefire Theater SoloFest 2015 and around Southern California. Her latest collection of stories, "The Beautiful Mess of Being Human," a companion piece to her first play, will be making its premier at the United Solo Theater in NYC this fall.

Saturday February 25th "Kelly Lewis"Curious Stories

Writers are directed to add twists and turns to their work. Something unexpected. Club member Kelly Lewis, poet and blogger, will explore ways to unlock the fantastic, improbable and magical. This is a hands-on workshop, bring pens or keyboards, your wild imagination, and plan for something unexpected and fun to pop up in your writing.Kelly Lewis is a Blogger, Self-Proclaimed Poet, Aspiring Novelist and serves as a Board Member and Publicist for the California Writers Club in the Inland Empire. The universe inspires her and no genre is off limits, though it probably should be. She is always game for prompts, challenges and written-word collaborations.Visit Kelly's Website here: klewismusings.wordpress.com

Saturday November 26th "Herb Williams"The Writing Process: 4 Steps to Finish A Manuscript

Herb Williams worked as a teacher, and later, as a writing consultant. His experiences helped him formulate a four-step writing process of pre-writing, sharing, revising, and editing. He believes that writing is a process, not a product, and it takes a step by step procedure to shape ideas and finish a project while keeping the work of writing satisfying–right to the very end. His methods work for all writers, across genres (technical or fiction) and subject matter. If you have moments when you get stuck, cannot find ideas or interest, or can't seem to get beyond writer's block, this fun presentation is for you! Be prepared to take notes.Herb Williams has a Master's Degrees from California State University, in both secondary education and English, along with a teaching credential which he put to use for 32 years, teaching English, psychology and advanced composition at Montebello High School near East Los Angeles. For over fifteen years, Herb wrote a humor column, titled "Life and Times," published in three different newspapers. He is the author of three memoirs, North to Alaska with a No-Account Cat, Only the Faces Change—A High School Odyssey, and Where the Crown, Kilt and Shamrock Take You (England and Wales, Scotland, and Ireland). Herb lives in Redlands, California with his wife Sharon.

Saturday October 22nd "S.M. Freedman" WRITING FROM FEAR:

Tapping into Your Head-Monsters for Sci-Fi, Suspense and Thrillers.

While working on her first novel, The Faithful, S.M. Freedman was told time and again to write about what she knew. Well, she tried—and it even worked for the first five hundred words or so. But five hundred words does not a novel make, and she soon realized that this common nugget of wisdom wasn't so wise, after all. In fact, it felt a lot like building a chain-link fence around her imagination—and topping it with electric wire. Upon completing her second novel, Impact Winter, Freedman realized she had tapped into something much more powerful than what she knew. She was writing about what she feared. In this workshop, Freedman will discuss the concept of writing from fear, and how forcing those fears to merge is the key to writing a novel that makes the heart pound.

S.M. Freedman is a top-ranked Amazon author in the mystery, thriller, and suspense categories, and is a member of the WorldWiseWriters group. A graduate of the American Academy of Dramatic Arts in New York, Freedman spent many years as a private investigator and business owner. She lives in Vancouver and Palm Springs with her husband, two children, and a giant orange cat.

Saturday September 24th "John Brantingham"

Poet, writer, teacher, organizer, John Brantingham is always at work. We are fortunate to have him scheduled to coach our group about the art of writing. Follow his short series of videos daily and by the end of the month, you will have a new collection of material for your portfolio! Want a new writing exercise every day? Check out his blog: www.johnbrantingham.blogspot.com

John Brantingham is the author of East of Los Angeles, Mann of War, Let Us All Pray Now to Our Own Strange Gods, The Green of Sunset, and The Gift of Form. He is an English professor and the director of the creative writing program at Mt. San Antonio College (Walnut, CA), the writer-in-residence at the dA Center for Cultural Arts (Pomona, CA), and the president of the San Gabriel Valley Literary Festival.

Saturday August 27th "K. Andrew Turner"

How to Overcome Writer's Block

K. Andrew Turner is a writer and editor of an on-line electronic literary journal. He can answer questions about the world of on-line publications, and he will use this session to help us get our writing done. He has developed techniques, using meditation, to overcome writer's block, clear the mind and effectively diminish any roadblocks to writing. With breathing techniques and visualization added to the session, you will have all you need to get writing again. Bring pen/pencil, paper, and something to write on.
K. Andrew Turner writes literary, queer and speculative prose and poetry. He teaches and mentors writers near Los Angeles. In 2013, he founded East Jasmine Review—an electronic literary journal—where he remains the Editor-in-Chief. He was a semifinalist for the 2016 Luminaire Award, and his chapbook "Gymlationship" is now available on Amazon.

Visit Mr. Turner's Website here: www.kandrewturner.com.

Saturday July 23rd "Paula Margulies"

The Tao of Book Publicity: Book Promotion Strategies that Work!
Join book publicist Paula Margulies for a presentation on The Tao of Book Publicity – Book Promotion Strategies that Work!

In this workshop, Margulies will cover techniques that help authors successfully promote their books. Workshop topics include: how to build an author platform, guidelines for creating blog tours, how to set up a successful speaking tour, and how to obtain interviews with the media. Margulies will also discuss social media, book pricing and promos, and building an engaging author website, along with how to develop targeted publicity material, including front and back cover text, press releases, and Q&As, and tips for creating newsletter and media lists. Margulies is also happy to answer questions about practical topics such as publicity costs, timing, and considerations when hiring a publicist.

Visit Paula's Website here: www.paulamargulies.com.

Read the The Tao of Book Publicity Press Release.

Saturday May 28th "Harry Cauley"

California Writers Club is pleased to host Harry Cauley, a writer of exceptional caliber and experience. Cauley has had three careers. He first worked an actor & playwright. He wrote for television and then decided to try his hand with novels and his first book was published when he was 65. Warm and engaging, Cauley welcomes questions about any of these topics. Read his credentials below:

Harry Cauley is the recipient of the Writers Guild of America award for his film, "There Were Times, Dear" about the care-giver of an Alzheimer's victim, starring Shirley Jones and Len Cariou. Two plays, "The Paisley Convertible" and "Let Me Hear You Smile," were produced on Broadway. He was a TV writer/producer, starting with, "Maude" which landed him a job on the groundbreaking Mary Hartman. Mary Hartman and he worked as a writer/actor for Norman Lear for the next three years. He also wrote for the Carol Burnett specials. His first novel, Birdie and Finn, was chosen for the WH Smith fresh talent award in England. His other novels are The Botticelli Angel, Millersburg and Another Season of Figs. His latest play, Time Step, was produced by the Renaissance Theatre in Milwaukee in January and February of 2015.

Visit Harry's Facebook Page here: Facebook Page.

Saturday April 23rd "The Plot Thickens"

Terrance Flynn is a writer, psychotherapist, and teacher. Most recently he performed at The Moth Mainstage. He is a noted essayist in the Best American Essays 2015, was a Calderwood Fellow at The MacDowell Colony, and an Emerging Voices Fellow at Pen Center USA. He won the Thomas Wilhelmus Award for Nonfiction, and the Promise Award from the Sustainable Arts Foundation, where he now serves on the jury to award fiction and nonfiction prizes twice a year. His credits include The Normal School, Sycamore Review, Slice Magazine, Southern Indiana Review, and Creative Nonfiction, and is published in several anthologies. He grew up in a large family outside Detroit, Michigan. His memoir-in-progress, Dying To Meet You depicts his year in 2010 when he had a daughter through surrogacy, then shortly after underwent a heart transplant. He is the founder of Storytellers Claremont, a Memoir and Personal Essay workshop in Claremont, CA where lives with his partner and their 5-year-old kid.

Visit Terrance's website here: www.terranceflynn.com.

Saturday April 2nd "Perry-Zackheim Writer's Workshop"

Anne Perry's website: www.anneperry.co.uk

Victoria Zackheim's website: www.victoriazackheim.com

Saturday March 26th "Establishing Credibility with Publishers"

Writing your article, poem, short story, or book is the hard part…that is until you're done and you discover writing was the easy part! Publishers want to work with published writers but how can you be a published writer if no one will publish your work? One key component to getting published is establishing credibility with publishers. There are ways to become a "published" writer, virtually overnight. You may have what it takes already, but if not, this month's speaker LeeAnne Krusemark teaches the short cuts to get there quickly.

LeeAnne Krusemark is an adjunct online Professor of Publishing for Harvard and more than 1,000 other facilities worldwide, and is a nationwide speaker on the topic. She is also a former journalist, editor, and managing editor of newspapers, as well as an author of countless magazine articles and several business books. The inspiration she gives to others has been compared to Oprah!

Visit LeeAnne's Facebook page here: Facebook Page.

Saturday February 27th "Truth in Fiction"

Speaker Ona Russell, a Historical mystery writer will explore ways that the best fiction conveys truths about the human condition. Facts may be part of the imaginary world a writer creates, but they don't necessarily illuminate those truths.

Ona Russell has taught courses that combine her interdisciplinary interests, including Poetry and the Workplace, Truth of Historical Fiction, and Literature and the Law, a topic on which she also writes and speaks extensively. A regular contributor to Orange County Lawyer Magazine, she also has been published in newspapers, scholarly journals, and anthologies. She is the author of an award-winning series of historical mysteries featuring Ohio court officer and civic trailblazer, Sarah Kaufman, including O'Brien's Desk, The Natural Selection, and the newly released Rule of Capture.

Visit Ona's website here: www.onarussell.com.