We meet monthly, every 4th Saturday

Our next meeting is Saturday, March 25th, 2017

Our meetings are held in the Ovitt Family Community Library in Ontario, California, at 10:10 am – until noon.
215 E. C Street Ontario, CA 91764 Tel (909) 395-2004
Saturday, March 25th. Shelia James on How to Write Memoir for Stage
The Beautiful Mess of Being Human

"Writing memoir is activism at its most personal and profound. Bearing witness to our lives, choosing to see and name what is, or was, true for us, and being unapologetic for the life we have lived takes courage. By virtue of our willingness to be honest, we become more trustworthy, first to ourselves and then in relationship to others. When we own our trustworthiness, we have the confidence to show up more for others and for the world at large. Many of us write lots of pages, in journals, at our computers, on scraps of paper. Those private words are a good start. And yet, perhaps there is another edge to explore…"
Shelia James has a passion for the art of writing for the stage stems from her belief in community-building, needed now more than ever. She writes to bust through the illusion that we are separate individuals having experiences unique to ourselves. She believes that by cultivating compassion for one's own life, we are better equipped to meet others without fear.
Writing memoir and performing it is at once liberating, terrifying, fun, and an exercise in deep conversation between the writer, the performer and the audience. Do you write to create dramatic performances or presentations? Join us as Sheila James discusses how she went from an idea, to memoir, to writing monologues and performing on the stage.
An attorney, divorce mediator and disability rights activist for the past 35 years, Sheila began writing memoir with Natalie Goldberg in Taos in 2007 but it was in 2011, at a time of big life changes, that she began pursuing her creative expression as a writer and performer in earnest. Sheila began writing monologues and winning competitions in 2011 and went on to study solo performance and autobiographical writing with some of the best teachers in the solo show world. In 2014 she premiered her one-woman play, "This Being Human" performing at the Whitefire Theater SoloFest 2015 and around Southern California. Her latest collection of stories, "The Beautiful Mess of Being Human," a companion piece to her first play, will be making its premier at the United Solo Theater in NYC this fall. 
Saturday February 25th "Kelly Lewis"Curious Stories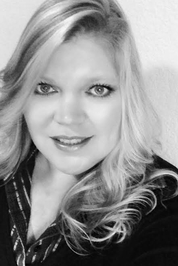 Writers are directed to add twists and turns to their work. Something unexpected. Club member Kelly Lewis, poet and blogger, will explore ways to unlock the fantastic, improbable and magical. This is a hands-on workshop, bring pens or keyboards, your wild imagination, and plan for something unexpected and fun to pop up in your writing.Kelly Lewis is a Blogger, Self-Proclaimed Poet, Aspiring Novelist and serves as a Board Member and Publicist for the California Writers Club in the Inland Empire. The universe inspires her and no genre is off limits, though it probably should be. She is always game for prompts, challenges and written-word collaborations.Visit Kelly's Website here: klewismusings.wordpress.com
---
Some of Our Previous Speakers
Saturday November 26th "Herb Williams"The Writing Process: 4 Steps to Finish A Manuscript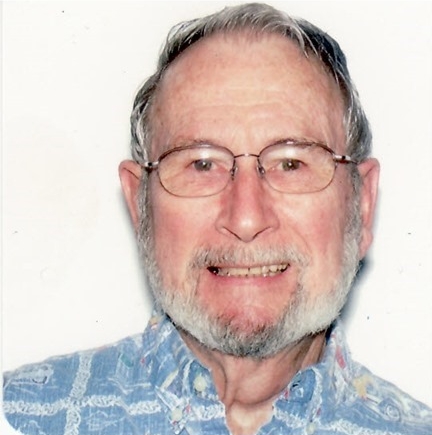 Herb Williams worked as a teacher, and later, as a writing consultant. His experiences helped him formulate a four-step writing process of pre-writing, sharing, revising, and editing. He believes that writing is a process, not a product, and it takes a step by step procedure to shape ideas and finish a project while keeping the work of writing satisfying–right to the very end. His methods work for all writers, across genres (technical or fiction) and subject matter. If you have moments when you get stuck, cannot find ideas or interest, or can't seem to get beyond writer's block, this fun presentation is for you! Be prepared to take notes.Herb Williams has a Master's Degrees from California State University, in both secondary education and English, along with a teaching credential which he put to use for 32 years, teaching English, psychology and advanced composition at Montebello High School near East Los Angeles. For over fifteen years, Herb wrote a humor column, titled "Life and Times," published in three different newspapers. He is the author of three memoirs, North to Alaska with a No-Account Cat, Only the Faces Change—A High School Odyssey, and Where the Crown, Kilt and Shamrock Take You (England and Wales, Scotland, and Ireland). Herb lives in Redlands, California with his wife Sharon.Saturday October 22nd "S.M. Freedman"WRITING FROM FEAR:Tapping into Your Head-Monsters for Sci-Fi, Suspense and Thrillers.
While working on her first novel, The Faithful, S.M. Freedman was told time and again to write about what she knew. Well, she tried—and it even worked for the first five hundred words or so. But five hundred words does not a novel make, and she soon realized that this common nugget of wisdom wasn't so wise, after all. In fact, it felt a lot like building a chain-link fence around her imagination—and topping it with electric wire. Upon completing her second novel, Impact Winter, Freedman realized she had tapped into something much more powerful than what she knew. She was writing about what she feared. In this workshop, Freedman will discuss the concept of writing from fear, and how forcing those fears to merge is the key to writing a novel that makes the heart pound.
S.M. Freedman is a top-ranked Amazon author in the mystery, thriller, and suspense categories, and is a member of the WorldWiseWriters group. A graduate of the American Academy of Dramatic Arts in New York, Freedman spent many years as a private investigator and business owner. She lives in Vancouver and Palm Springs with her husband, two children, and a giant orange cat.

Saturday September 24th "John Brantingham"

 

Poet, writer, teacher, organizer, John Brantingham is always at work. We are fortunate to have him scheduled to coach our group about the art of writing. Follow his short series of videos daily and by the end of the month, you will have a new collection of material for your portfolio! Want a new writing exercise every day? Check out his blog: www.johnbrantingham.blogspot.com

John Brantingham is the author of East of Los Angeles, Mann of War, Let Us All Pray Now to Our Own Strange Gods, The Green of Sunset, and The Gift of Form. He is an English professor and the director of the creative writing program at Mt. San Antonio College (Walnut, CA), the writer-in-residence at the dA Center for Cultural Arts (Pomona, CA), and the president of the San Gabriel Valley Literary Festival.

Saturday August 27th "K. Andrew Turner"

How to Overcome Writer's Block

K. Andrew Turner is a writer and editor of an on-line electronic literary journal. He can answer questions about the world of on-line publications, and he will use this session to help us get our writing done. He has developed techniques, using meditation, to overcome writer's block, clear the mind and effectively diminish any roadblocks to writing. With breathing techniques and visualization added to the session, you will have all you need to get writing again. Bring pen/pencil, paper, and something to write on.

K. Andrew Turner writes literary, queer and speculative prose and poetry. He teaches and mentors writers near Los Angeles. In 2013, he founded East Jasmine Review—an electronic literary journal—where he remains the Editor-in-Chief. He was a semifinalist for the 2016 Luminaire Award, and his chapbook "Gymlationship" is now available on Amazon.

Visit Mr. Turner's Website here: www.kandrewturner.com.

Saturday July 23rd "Paula Margulies"

The Tao of Book Publicity: Book Promotion Strategies that Work!
Join book publicist Paula Margulies for a presentation on The Tao of Book Publicity – Book Promotion Strategies that Work!

In this workshop, Margulies will cover techniques that help authors successfully promote their books. Workshop topics include: how to build an author platform, guidelines for creating blog tours, how to set up a successful speaking tour, and how to obtain interviews with the media. Margulies will also discuss social media, book pricing and promos, and building an engaging author website, along with how to develop targeted publicity material, including front and back cover text, press releases, and Q&As, and tips for creating newsletter and media lists. Margulies is also happy to answer questions about practical topics such as publicity costs, timing, and considerations when hiring a publicist.

Visit Paula's Website here: www.paulamargulies.com.

Read the The Tao of Book Publicity  Press Release.

Saturday May 28th "Harry Cauley"

California Writers Club is pleased to host Harry Cauley, a writer of exceptional caliber and experience. Cauley has had three careers. He first worked an actor & playwright. He wrote for television and then decided to try his hand with novels and his first book was published when he was 65. Warm and engaging, Cauley welcomes questions about any of these topics. Read his credentials below:

Harry Cauley is the recipient of the Writers Guild of America award for his film, "There Were Times, Dear" about the care-giver of an Alzheimer's victim, starring Shirley Jones and Len Cariou. Two plays, "The Paisley Convertible" and "Let Me Hear You Smile," were produced on Broadway. He was a TV writer/producer, starting with, "Maude" which landed him a job on the groundbreaking Mary Hartman. Mary Hartman and he worked as a writer/actor for Norman Lear for the next three years. He also wrote for the Carol Burnett specials. His first novel, Birdie and Finn, was chosen for the WH Smith fresh talent award in England. His other novels are The Botticelli Angel, Millersburg and Another Season of Figs. His latest play, Time Step, was produced by the Renaissance Theatre in Milwaukee in January and February of 2015.

Visit Harry's Facebook Page here: Facebook Page.

Saturday April 23rd "The Plot Thickens"

Terrance Flynn is a writer, psychotherapist, and teacher. Most recently he performed at The Moth Mainstage. He is a noted essayist in the Best American Essays 2015, was a Calderwood Fellow at The MacDowell Colony, and an Emerging Voices Fellow at Pen Center USA. He won the Thomas Wilhelmus Award for Nonfiction, and the Promise Award from the Sustainable Arts Foundation, where he now serves on the jury to award fiction and nonfiction prizes twice a year. His credits include The Normal School, Sycamore Review, Slice Magazine, Southern Indiana Review, and Creative Nonfiction, and is published in several anthologies. He grew up in a large family outside Detroit, Michigan. His memoir-in-progress, Dying To Meet You depicts his year in 2010 when he had a daughter through surrogacy, then shortly after underwent a heart transplant. He is the founder of Storytellers Claremont, a Memoir and Personal Essay workshop in Claremont, CA where lives with his partner and their 5-year-old kid.

Visit Terrance's website here: www.terranceflynn.com.

Saturday April 2nd "Perry-Zackheim Writer's Workshop"

Anne Perry's website: www.anneperry.co.uk

Victoria Zackheim's website: www.victoriazackheim.com

Saturday March 26th "Establishing Credibility with Publishers"

Writing your article, poem, short story, or book is the hard part…that is until you're done and you discover writing was the easy part! Publishers want to work with published writers but how can you be a published writer if no one will publish your work? One key component to getting published is establishing credibility with publishers. There are ways to become a "published" writer, virtually overnight. You may have what it takes already, but if not, this month's speaker LeeAnne Krusemark teaches the short cuts to get there quickly.

LeeAnne Krusemark is an adjunct online Professor of Publishing for Harvard and more than 1,000 other facilities worldwide, and is a nationwide speaker on the topic. She is also a former journalist, editor, and managing editor of newspapers, as well as an author of countless magazine articles and several business books. The inspiration she gives to others has been compared to Oprah!

Visit LeeAnne's Facebook page here: Facebook Page.

Saturday February 27th "Truth in Fiction"

Speaker Ona Russell, a Historical mystery writer will explore ways that the best fiction conveys truths about the human condition. Facts may be part of the imaginary world a writer creates, but they don't necessarily illuminate those truths.

Ona Russell has taught courses that combine her interdisciplinary interests, including Poetry and the Workplace, Truth of Historical Fiction, and Literature and the Law, a topic on which she also writes and speaks extensively. A regular contributor to Orange County Lawyer Magazine, she also has been published in newspapers, scholarly journals, and anthologies. She is the author of an award-winning series of historical mysteries featuring Ohio court officer and civic trailblazer, Sarah Kaufman, including O'Brien's Desk, The Natural Selection, and the newly released Rule of Capture.

Visit Ona's website here: www.onarussell.com.